Name: Charlotte
Breed: Beagle
Gender: Female
Age: 9 Years Old
Location: Los Angeles Area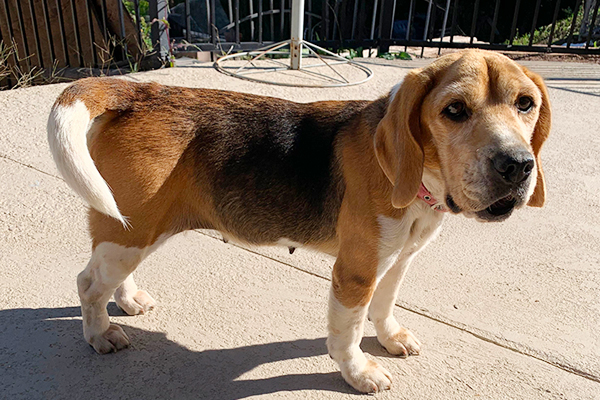 Meet Charlotte!
Very true to the regality of her name, Charlotte has been handling every difficulty life throws at her with grace and serenity and a perpetually wagging tail (and oh, how she loves to wag that tail!).
When BFP received the call about Charlotte, it was clear we needed to step in to help. She had recently been diagnosed with diabetes that required additional care to help manage. BFP took Charlotte in, provided her with a fluffy bed and safe place to lay her head, and promised her the care she needed to become the happy, healthy, and loving pup she was always meant to be.
Charlotte is now looking for a home to call her very own, with a family who will give her the love and care she needs to help her manage her diabetes. She's great with other dogs, with cats, and has adored every person she has ever met—and she has a tail wag waiting just for you!