Name: Harvey
Breed: Shepherd/lab Mix
Gender: Male
Age: 7 Years Old
Location: Los Angeles Area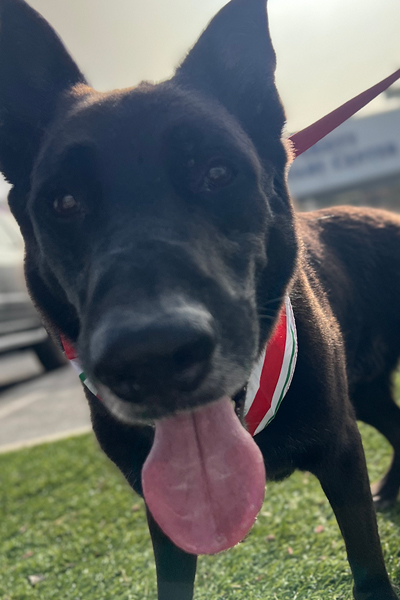 Meet Harvey!
This beautiful boy was recently rescued from an animal testing facility, where he'd spent seven long years enduring pain and torture.
Now that he's free, Harvey has been able to fully explore what it means to be a dog—the feel of the soft grass beneath his feet, the sounds of the squirrels in the trees, the smell of delicious treats, and the gentle touch of human hands.
Harvey is looking for a loving home to call his very own. Could it be yours?