Name: Nelly
Breed: Beagle
Gender: Female
Age: 4 1/2 Years Old
Location: Midland, Michigan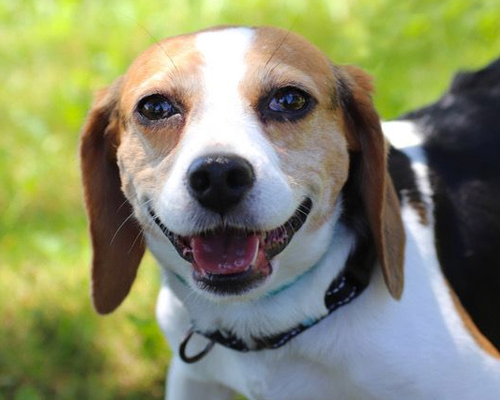 Hi! I'm Nelly!
My life has definitely not been the easiest… but it just got a whole lot better! Before I was rescued, me and my pal, Rose, were locked in a garage for several months. In my 5 years of life, I never experienced a gentle human touch and never knew what it felt like to be loved. I was terrified. I know deep down that there are good people out there, but I'm still very fearful—I'm scared to be pet and to be shown affection. I'm slowly starting to let my guard down though and with a lot of time and patience, I promise I'll be your best friend! I have so much love to give and I can't wait to give it to you!