Name: Sunshine
Breed: Beagle
Gender: Female
Age: 12 Years Old
Location: Los Angeles Area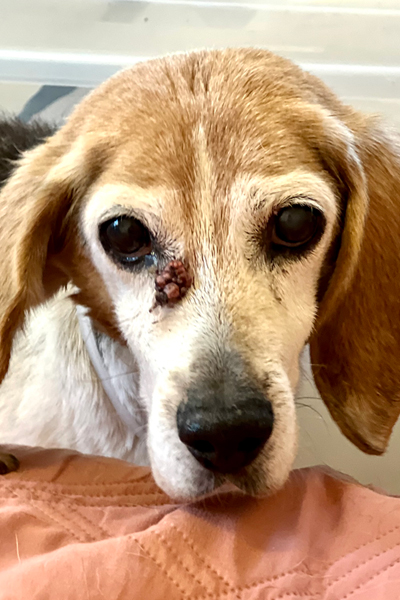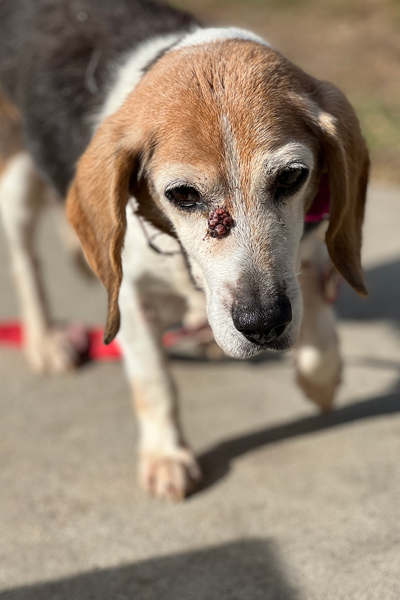 Hello, there! Sunshine, here. Please don't be frightened by my appearance—I haven't had the easiest life, and, right now, it shows. The only thing I was looking for was love when I suddenly found myself dropped in a high-kill shelter.
In a time when all I wanted was a warm lap and a full belly, I suddenly found myself in a small, cold cage, with scary noises all around me. But an amazing woman found me and brought me to safety, and now I just know my life is about to change.
Right now, I would love a quiet home to call my own, with someone who will stroke my ears and tell me they love me (and, okay, maybe feed me a treat or two, too!). The kind people at BFP are fixing my physical ailments—will you heal my spirit?