Name: Suzy Q
Breed: Beagle
Gender: Female
Age: Approx 10 Years Old
Location: Los Angeles, CA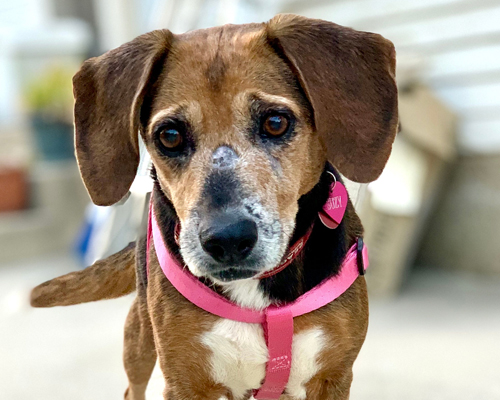 This is little Suzy Q,
Severely neglected and abandoned little Suzy Q is an adorable senior girl that was left fighting several infections with abscesses on her face.
This girl is a true trooper who wags her tail lots and loves sunning herself under the trees with her favorite dog friends.
Suzy Q deserves a second chance at happiness, love and safety. She will need medical care, but this little girl deserves a second chance!!!!
Suzy Q is looking for a home to call her own for the first time in her life.