Name: Asher
Breed: Beagle
Gender: Female
Age: 3 Years Old
Location: Los Angeles Area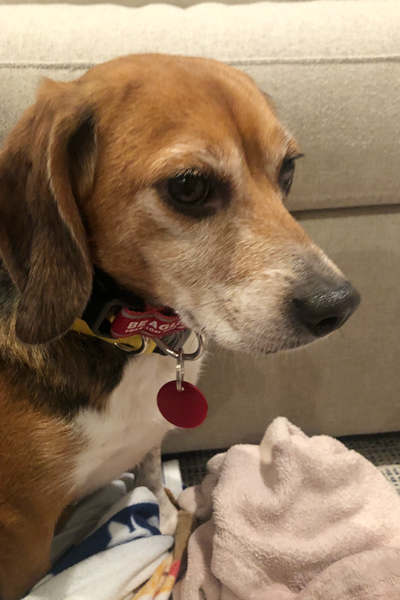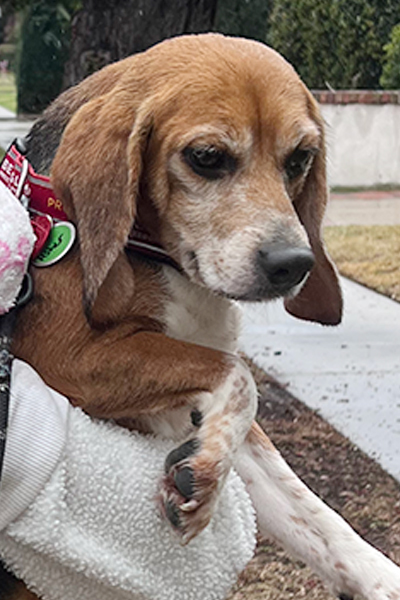 Excuse me, do you have a minute? My name is Asher.
Although I'm shy, I have lots of snuggles and love to give. I'm still learning to trust people after spending my entire life in an animal testing facility. But I am so glad to be free! Once I choose my family (and my perfect spot on the couch), I am fiercely loyal and trusting.
As a pocket-beagle, I take my responsibility to cuddle into tiny spaces very seriously. You got a basket, leftover box, empty cabinet? I'll make myself comfy. It's so nice to finally choose where I get to sleep at night.