Name: Bailey
Breed: Beagle
Gender: Female
Age: 8 Years Old
Location: Charlotte, NC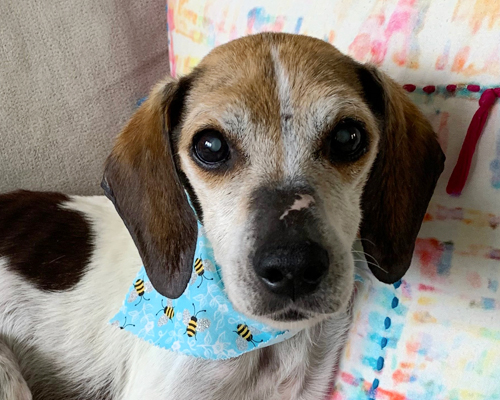 Say hello to Bailey!
Sweet and gentle 8-year-old Bailey was brought into the shelter after fending for herself, as a stray, for many months. Bailey just wants to be wrapped up in a blanket, curled up on the couch, with someone who loves her unconditionally.
She has lived with other dogs and they get along great! She would also do well with being the only dog and being someone's center of attention.
Bailey is visually impaired, extremely malnourished, and is also an insulin-dependent diabetic. She won't be going for long walks on the beach or anything, however, if you're looking for a constant cuddle buddy, she is your gal! BFP is working with the veterinarian to make sure she is getting the best care possible and to help her get back to her old sassy self!