Name: Bay
Breed: Beagle
Gender: Female
Age: 7 Years Old
Location: Los Angeles area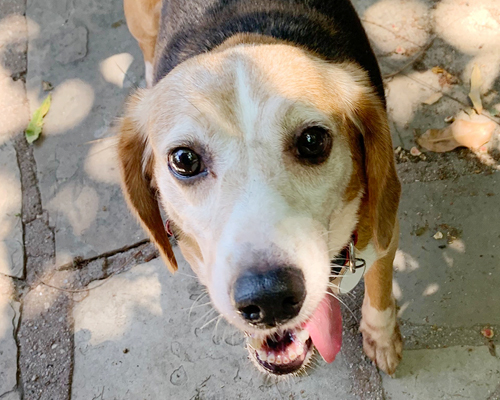 Hi! I'm Bay,
I've just been released from what seems like a very long time cooped up with a bunch of other dogs. We didn't know anything but cold touches and not feeling very well. We didn't know love at all. We had each other but we didn't really know what to do.
Then in a matter of days we were taken and delivered to this beautifully sunny yard with all of these humans who seemed so happy to see us. I wasn't too sure about how to get along with all of these people and dogs, but it only took a few days for me to cuddle up to the humans and make a new dog friend. I still don't like small spaces but I'm really opening up to this big new world and I'm really excited to share it with a family who wants to slowly show me new things!
Bucket list: Rubs, scratches, love in a forever way!