Name: Blanche
Breed: Lab Mix
Gender: Female
Age: 10 Years Old
Location: Los Angeles Area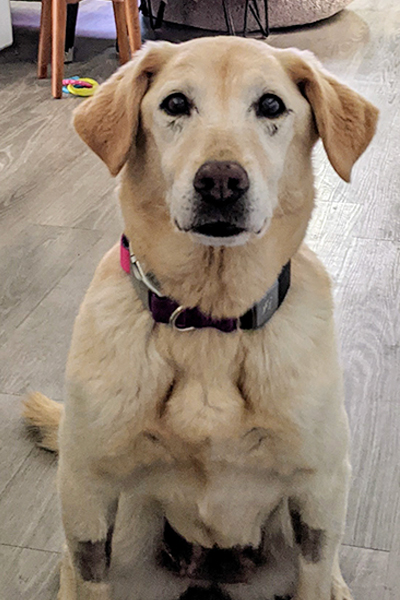 Introducing Blanche!
Blanche was part of the Golden Girls crew that came to BFP from an animal testing facility.
Initially shy and tentative with her affection, her favorite things, now, are the spot on the couch next to her foster dad, the delicious treats given to her by her foster mom, and the toys shared by her furry foster siblings.
Blanche is enjoying her new life of freedom, and her next favorite thing will be a life of bliss in her new forever home!