Name: Boomer
Breed: Beagle
Gender: Male
Age: 2 Years Old
Location: Los Angeles Area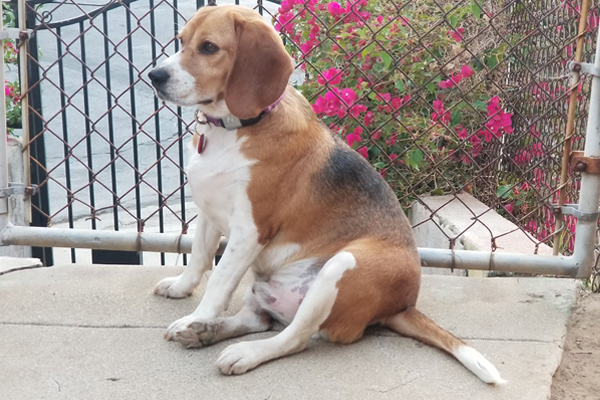 Howdy! My name's Boomer!
I'm pretty young, but I have experienced more than anyone should in a lifetime. I called a cold, metal cage my home for 2 years, I never knew what the future held for me, and I was constantly in a state of fear. I was kept in a laboratory testing facility and used for the needs of others. It's been crazy to say the least…but things just got even crazier. I woke up in my cage as if it was a normal day, but when I went to sleep, I WAS FREE! My cage door opened for the last time!
I still have a lot to learn, but, so far, freedom is pretty great! I go on long walks, play with other dogs for as long as I want, and I even sleep in my own bed! It's pretty great! But I gotta say, the best thing freedom gave me was the feeling of being loved—I've never felt that before. I've been holding mine back for so long, I'm full of love, kisses and cuddles, I'm about to burst! I need someone to give it all to and I would love for it to be you!