Name: Brownie
Breed: Beagle Mix
Gender: Female
Age: 7 Weeks Old
Location: Minnesota area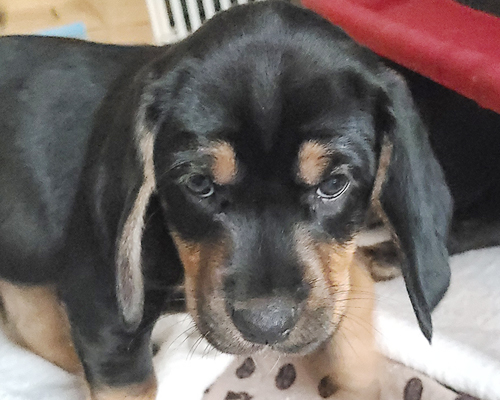 Meet Brownie!
Brownie is playful and adventurous, even more then the usual rolling pup! Curious and fun, she leads the puppy pack in nosing around and getting herself into mischief. When Brownie finally settles down, she loves a good back scratch!!!
Brownie is ready to live with her forever and ever playmates!