Name: Buddy
Breed: Beagle
Gender: Male
Age: 12 Years Old
Location: Los Lunas, New Mexico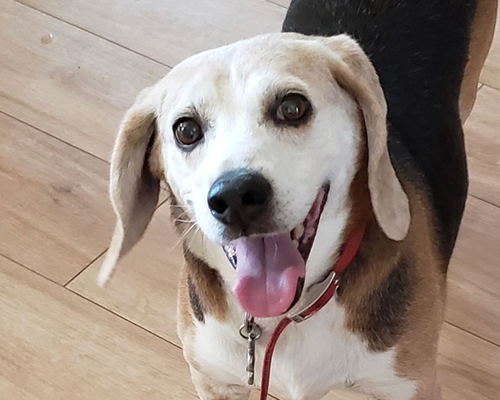 Meet Buddy!
This sweet, senior 12-year-old boy has experienced a lot in his lifetime. He spent the first 7 years of his life locked up in a laboratory cage. No interactions, no sunlight, no playing, no nothing, just a cold metal floor. But despite everything he has been through, and never knowing a gentle touch, Buddy has come to learn what it is like to trust again and to be someone's best "buddy!" Not only does he love being around people, he loves other dogs as well—it gives him comfort knowing someone is always with him and ready for playtime!
If you're looking a loyal companion, someone to binge watch Netflix with, and a pro-cuddler, Buddy is definitely your guy!