Name: Davey
Breed: Beagle
Gender: Male
Age: 7 Years Old
Location: Los Angeles, CA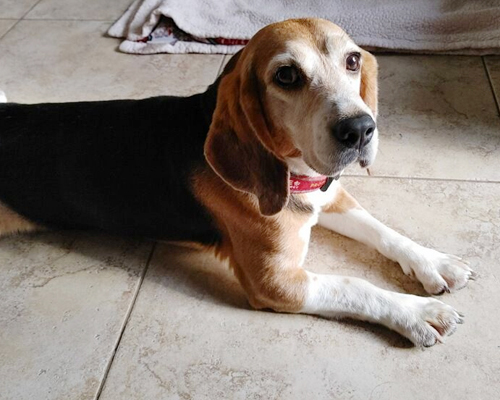 Swipe right for Davey!
Sensitive and curious, country music fan, and not afraid to show a little affection, after six years in an animal testing laboratory – SIX YEARS! – I'm ready for a home to call my own.
FUN FACTS about me, Davey:
Favorite TV show: Magnum, P.I.
Favorite Food: Everything (because beagle)
Dream Job: Sous chef
Inspiration: Scooby Doo
Favorite Quote:
"Snoopy dance like nobody's watching, bark and aroo like nobody's listening."
I could be your Davey and you could be my you!