Name: Ella
Breed: French Bulldog
Gender: Female
Age: 3 Years Old
Location: Los Angeles, CA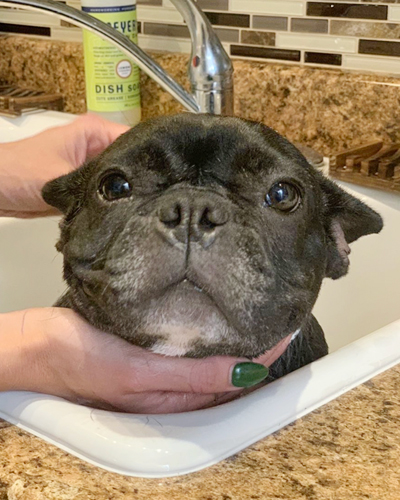 Meet adorable Ella,
Just making it out from under the horrific dog meat trade, sweet Ella made it home to us just in the nick of time. She is cuddly and submissive – you just look at this pretty girl and she rolls over waiting for rubs and kisses. Ella is not afraid even though she has been through so much, she truly makes herself at home with all dogs big and small.
Ella has travelled long and far to reach her forever home…could this be you?