Name: Frannie
Breed: French Bulldog
Gender: Female
Age: 3 Years Old
Location: Los Angeles, CA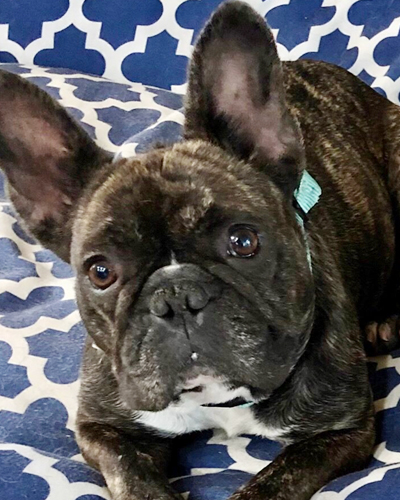 This is little Frannie,
Just landed in the U.S. from the horrors of the meat trade, little Frannie is making her way into hearts everywhere. LOVES LOVES food. VERY motivated by food and quiet until food is involved and then becomes BOISTEROUS. Frannie is learning to walk on a leash and is improving daily with a little help of some yummy treats! Frannie loves women and kids and is slowly warming up to the men she's met so far. We do know that if the right man gave her a belly rub, she'd be smitten! She loves being pampered and would be totally ok either sharing attention or getting it all to herself.