Name: Hayden
Breed: Beagle
Gender: Male
Age: 8 Years Old
Location: Los Angeles Area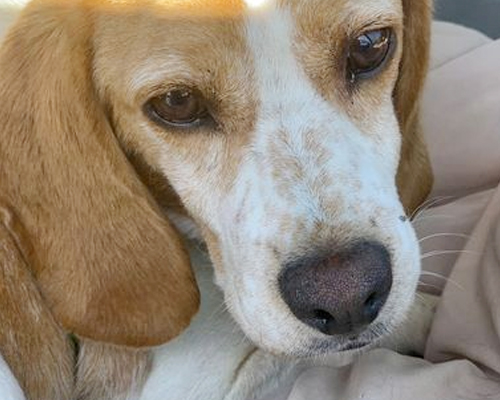 I'm Hayden!
I haven't always known what it feels like to be loved and cared for. Up until a few weeks ago, I spent 8 years in the same cage, looking at the same walls, being scared of every person that walked past, and always having a pit in my stomach. Fear is the only thing I ever felt.
But after me and my friends were rescued, I have a completely new outlook on life! I now know that not all people are bad and that there's a few that even love you unconditionally. They've taught me so much already but I know I still have a lot to learn! Two of my favorite things are taking walks and cuddling up on the couch— I've even been told I snore! I do like walks, but over all I'm a pretty chill dog. If you're on the market for a cuddle buddy, I'm definitely your guy!