Name: Indy
Breed: Regal Coonhound Mix
Gender: Male
Age: 4-5 years old
Location: Indiana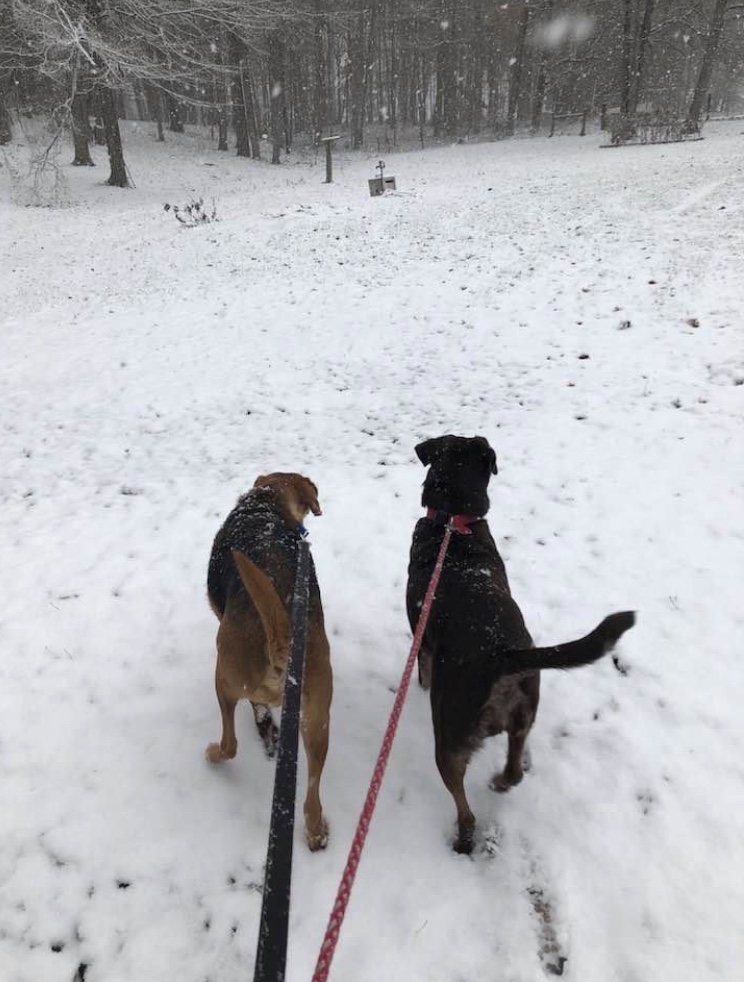 Adopter Update:
Billy is thriving in his forever home. He is a special member of our family and has adjusted well. He is getting along with his furry siblings. Billy initiates play with his sister Feather, he is no longer afraid of noises that are strange to him, and has a very social personality. He leans on us as if to give us hugs and enjoys being around people. Billy loves going for his walks and sniffing nature.
Background Story:
Indy is one of our hound animal testing survivors. Indy is approximately 4-5 years old and a handsome and regal coonhound mix (as you can see in his photos). He is still a nervous boy and suffers from anxiety. Indy's foster mom makes sure to make him as comfortable as possible and comforts him with lots of love he deserves and treats. His favorite thing to do is curl up in a blanket on the edge of a comfy couch. He is a couch potato and would rather be snoozing all day, than playing! Indy is friendly with other dogs, but would prefer a home with other large dogs or to be the only prince in his kingdom. He is not a lover of cats and would kindly ask that his forever home just leaves all the attention for him! Indy is docile and loving. He is mellow, low energy and does very well 'on a set schedule'. He is housebroken and good walking on a leash. Indy would love to go to a home to someone who has had experience before with dogs who suffer from anxiety and might be easily scared. He has been free from the laboratory from a while now and would really love if someone could give him a loving, nurturing home to call his own. Indy is neutered, up to date on vaccinations and microchipped. If you would like more information on Indy, we would be happy to provide you more in depth detail about his personality and special needs.