Name: Jasper
Breed: Beagle Mix
Gender: Male
Age: 7 Weeks Old
Location: Minnesota area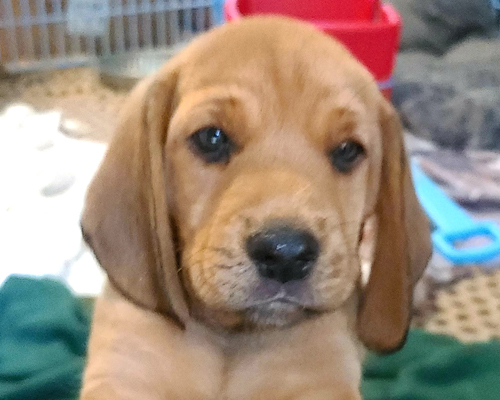 Jasper is in the HOUSE!
Jasper is playful and funny. Lots of laughs with this one! He loves attention and don't you think he fully deserves it?! Sweet and gentle, little Jasper loves a good belly rub.
Jasper is waiting for a lifetime of laughs and belly rubs.