Name: Jenny
Breed: Labrador Retreiver
Gender: Female
Age: 4 Years Old
Location: Los Angeles, CA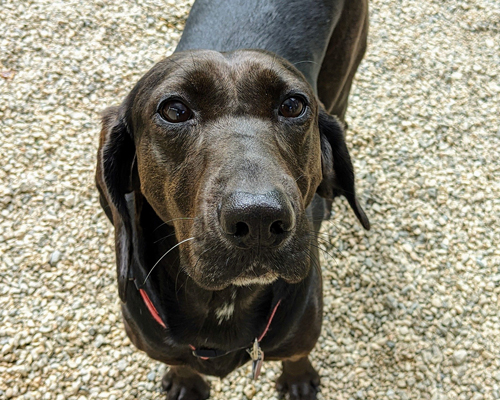 Hi everyone, my name's Jenny!
I'm definitely not your average dog, but I am pretty special! Instead of being able to run, play, and cuddle like any puppy wants to do, I spent the first 4 years of my life in a dark cage in a laboratory. I've seen some unimaginable things, but I'm trying to put all of that behind me and keeping my eyes on the prize… a forever home! Some of my favorite things to do are playing with other dogs, going on adventures, and of course, cuddling! Ever since I was rescued, all I've ever wanted was someone to love and for someone to love me just as much.
If you're looking for unconditional love, an adventure buddy and someone to cuddle up on the couch with, I'm definitely your gal!