Name: Pancake
Breed: Beagle
Gender: Female
Age: 4 Years Old
Location: Los Angeles Area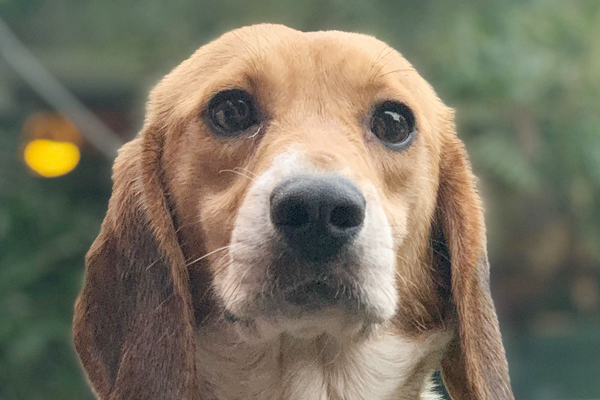 Hi!
Pancake, here, looking out on the new possibilities this life now holds for me!
Can you believe that, just the other night, I slept on a bed for the very first time in my life? I had my foster siblings around me, and for a girl like me who spent her whole life in isolation at an animal testing lab, boy was that a treat! I even discovered this new thing called TV! I still don't understand all of the sights and sounds that are happening around me, but I'm getting more and more confident each day. Now, all a girl like me needs is a family to call my very own.
Could it be you?