Name: Pops
Breed: Beagle
Gender: Male
Age: 4 Years Old
Location: Los Angeles Area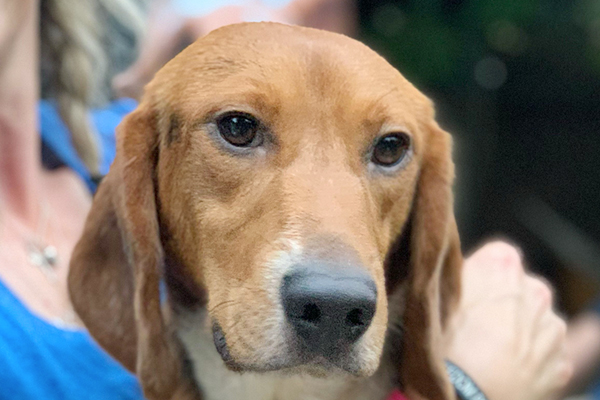 Hi there, my name is Pops!
You might not know it from my sweet name and even sweeter face, but I've spent my whole life in a laboratory testing facility. I lived my days in a small cage, never knowing a gentle touch. I was so alone, and so scared. And I didn't know why this was happening to me.
But then, something amazing happened–I was rescued. I was called "friend" and "cutie pie". And for the first time, I experienced a gentle touch.
Since the nice people saved me, all I've wanted to do is be near them. You ever hear of this thing called love? It's kind of new to me, but it's pretty amazing. I like to give kisses, and I'm learning how to play. I'd love another dog to be around to show me the ropes, but mostly I'd love to be around you! Will you be my friend?