Name: Pumpkin
Breed: Beagle
Gender: Female
Age: 7 Years Old
Location: Los Angeles, CA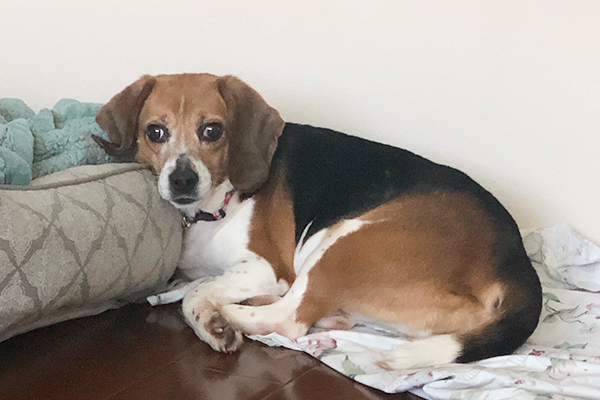 Meet Pumpkin! Pumpkin was rescued from a laboratory as part of our Autumn Equinox 2020 rescue.
Pumpkin is a cuddle bug – she absolutely loves to be snuggled and held, even after spending the first 7 years of her life being tested on in her life. Pumpkin's looking for a loving and calm home to spend the rest of her life!