Name: Roy
Breed: Beagle
Gender: Male
Age: 8 Years Old
Location: Los Angeles Area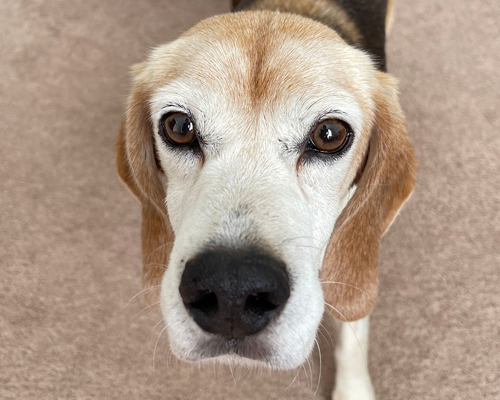 Call me Roy!
I'm definitely not your average dog, but boy am I special! I'm only 8 years old, but I have a lot of life experience. I've been through a lot and have seen some pretty horrific things— I was a part of a laboratory testing facility. I never had any freedoms and all I ever knew was fear. My life was passing me by and all I could do was watch from inside my cage. I was slowly starting to lose hope, but one day, my dream came true! My cage door opened and I was finally free!
Free life has been AMAZING! I have a fur-brother I can play with anytime I want, I can run and play outside in the yard, I have too many toys to even count, and I finally have someone that loves and cares for me! They say this is called "a dog's life," but I'm never going to take it for granted! I can't wait to have a family to call my own and to love them unconditionally!