Hi Friends! The 4th of July is upon us, and BFP celebrates freedom for ALL!
I love celebrating Independence Day by rolling in smelly stuff, eating ice cream and being the center of attention. However, I get extremely scared when I hear fireworks! Sometimes the fireworks are so loud, that it makes me want to run away and hide.
Did you know that BFP supplies all of their rescue dogs (like me) with a Whistle 3 GPS Tracking Device? That way if I ever get lost, my family can find me! July fourth can be a scary time for doggos, but Whistle helps me, BFP, and my family feel super safe.
Beagle Freedom Project has partnered with Whistle to keep your dog safe during the Fourth of July! Purchase a Whistle 3 GPS Tracker & Activity Monitor, and they will donate 50% of proceeds to BFP!
**RIGHT NOW Whistle 3 is $30 OFF with code SUMMER19**

Keep your animals in an escape proof room with the tv or radio on to help drown out the noise. I like to listen to smooth jazz or heavy metal – I'm complicated.
Make sure their Whistle GPS tracker is charged and on their collar. I will be wearing the bright blue Whistle to highlight the sparkle in my eyes.
Make sure their ID tag and microchip are up to date with correct information. My full name is Winnifred Von Courtney.
For potty time, make sure your dog is leashed and wearing a securely fitted harness + collar.
Keep them hydrated and cool as summer temperatures can get really hot! I like to cool off in my very own kid pool – I'm spoiled.
Try a thundershirt or try a holistic calming supplement, but make sure you ask your Veterinarian first. I'm a beagle, not a vet.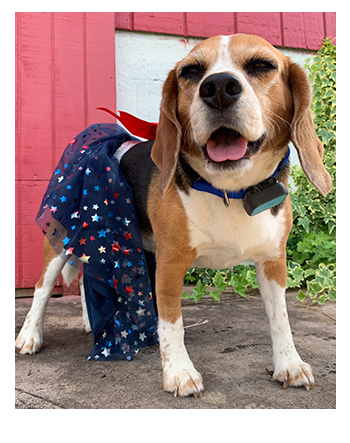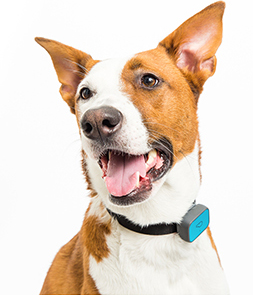 Whistle 3 GPS Tracker & Activity Monitor
• Track your pet nationwide on the AT&T cellular network
• Location alerts by email, app and text
• Activity & rest monitoring
• Shock resistant & waterproof (IPX7)
• Only works in the United States
**RIGHT NOW Whistle 3 is $30 OFF with code SUMMER19**