Name: Sam
Breed: Afghan Hound
Gender: Male
Age: 3 & 1/2 Years Old
Location: Los Angeles, CA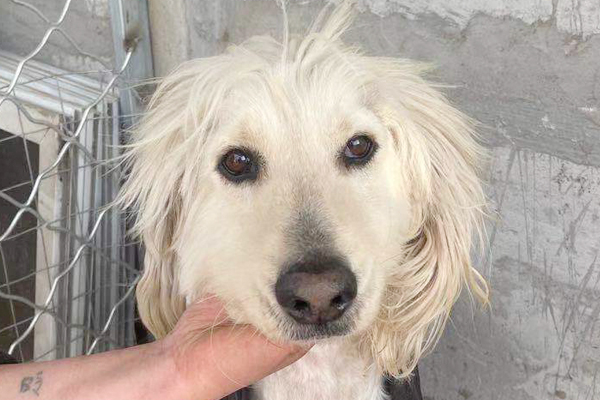 Hi, my name is Sam!
I had a pretty rough start to my life… people have even said I was really close to being eaten as part of the illegal dog meat trade (#DogsInTheDark). Luckily, I got rescued before that happened. When they found me, my hair was all matted and I had knots everywhere! They took me to the groomer and got me all cleaned up and now I have some luscious locks! I never knew there were good people out there… but the groomer and my rescuers showed me otherwise. Now, I'm looking for a loving family to take me in and call me theirs! Another dog would help as I don't really know how to "dog" just yet, but don't worry, I'll get there!