Name: Sawyer
Breed: Beagle Mix
Gender: Male
Age: 1 1/2 Years Old
Location: Aiken, SC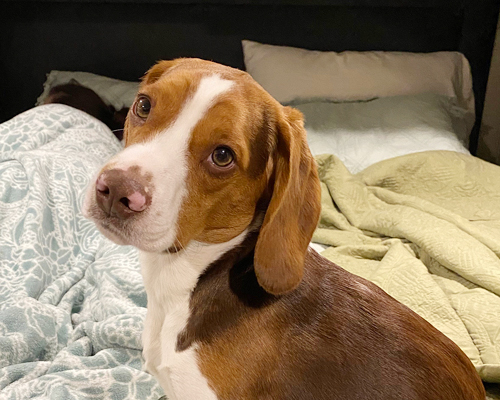 Meet sweet Sawyer!
Sawyer is very loving and loves to play tug war and fetch. He plays great with dogs his own size but is still a bit intimidated by larger dogs. When this sweet guy gets scared, he simply growls and really enjoys having his rubbed until he feels safe again.
Little Sawyer is still working on his house training and he certainly likes to chew.
Sawyer's dream life looks like a lot of love, attention, time for some training and guidance, and a yard to run around!
Sawyer is calling you.