Name: Shep
Breed: Beagle
Gender: Male
Age: 1.5 Years Old
Location: Los Angeles, CA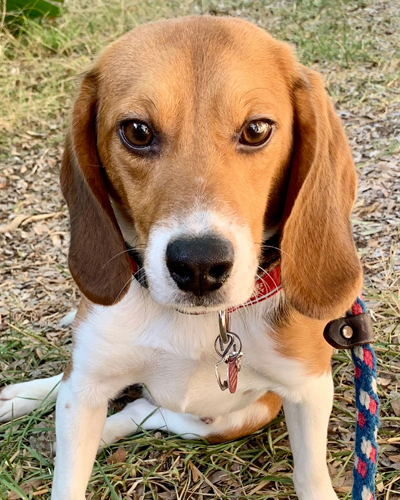 Meet Shep!
Shep's Resume:
OBJECTIVE:
Applying for the position of lifelong faithful friend.
SKILL SET:
Personal Trainer (I'll help you get your steps in!)
Mood Elevator
Dishwasher
Foot warmer
Confidante
SUMMARY OF QUALIFICATIONS:
Proven multi-tasker: I can eat and beg for more at the same time; with over 300 million olfactory receptors in my nose, I'm an excellent detective; proactive listener.
Will consider food, treats, toys, belly rubs, ear scritches and "good boys" in lieu of monetary compensation.
I look forward to hearing from you.
Best regards,
Shep