Name: Taran
Breed: Beagle
Gender: Female
Age: 7 Years Old
Location: Los Angeles Area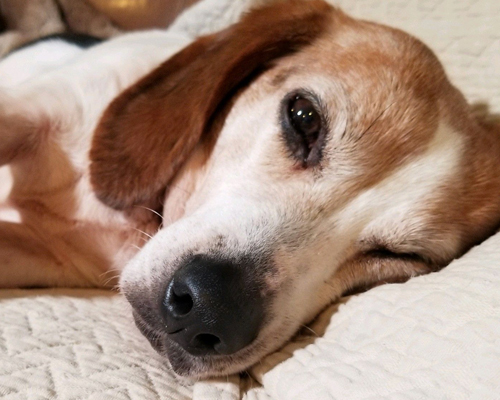 Hi friends, my name is Taran!
7 years is a really long time… that's how long I was in a laboratory testing facility. 7 years of not knowing what's going to come next. 7 years of fear and anxiety. 7 years of hoping…
All of that optimism must've paid off because I'M FREE! I've been dreaming my whole life for this moment, and I must say, it's definitely everything I hoped it would be (and even a little more)! No cages, big backyards, more toys than I could ever imagine, and a comfortable place to sleep every night—whether it's my own bed, the big couch, or even the human bed! I've tried all three places, and I must say, I like the human bed wayyyy better because that means I get to cuddle! 7 years of my life have already past, and I want to enjoy this new life I have ahead of me with someone special holding my leash. If you're ready for adventures and more love than you could ever imagine, I'm your gal!