Name: Tegan
Breed: Beagle
Gender: Female
Age: 7 Years Old
Location: Los Angeles Area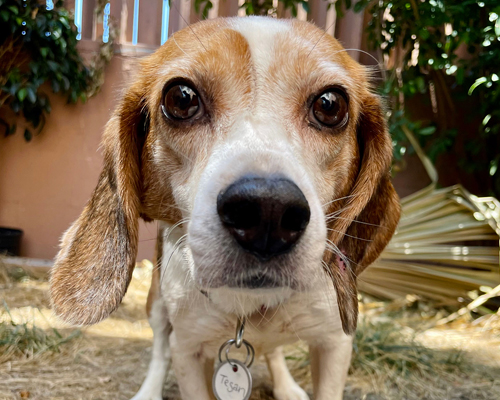 Hi friends! My name is Tegan,
I have a question for you. Can you imagine living inside a small cage your entire life? No? Well, I can tell you, from personal experience, that it's not fun. I was kept in an animal testing facility, so I didn't have a lot of freedom… actually, I didn't have any freedom at all. I was in a state on constant fear never knowing what was going to happen next. I was terrified. Until one day…
One second I was frozen with fear, the next I was being carried outside and showered with love. I was rescued! This whole freedom thing is pretty nice! There's a lot I love about this new life of mine, but the one thing I still can't believe is that I have my own bed (and a couch, a big bed where humans sleep, and basically anywhere I want to lay my little head)! Can you picture me stealing your spot on the couch our cuddling up with you in bed? I can!