Name: Thomas
Breed: Beagle
Gender: Male
Age: 7 Years Old
Location: Los Angeles, CA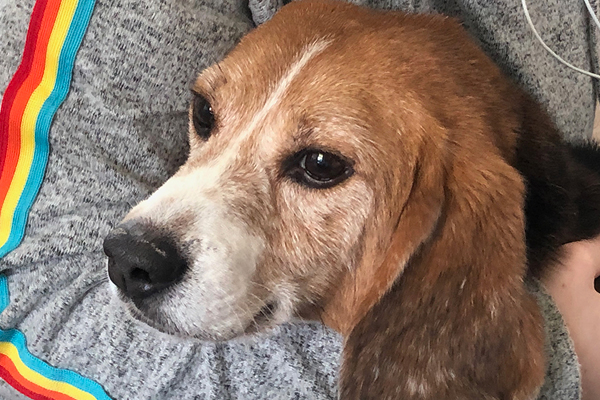 Meet Thomas. Thomas was rescued from a laboratory as part of our Autumn Equinox 2020 rescue.
Just like a beagle, he likes to use my nose! He is sweet and tries so hard to behave, is very fun and loves to play.