Name: Tillie
Breed: Redbone Coonhound
Gender: Female
Age: 3 Years Old
Location: Los Angeles, CA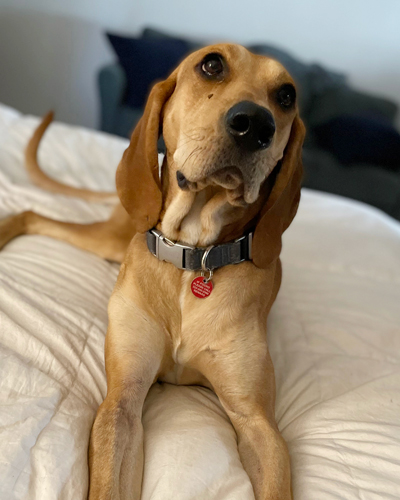 Hi! My name is Tillie. I'm a sweet, goofy girl here to steal your heart! My stunningly beautiful looks alone are guaranteed to catch your eye, not to mention my cute smile when I'm happy to see you! I love to zoom around and play in the yard. After spending most of my young life in a small laboratory cage being tested on, now I can't get enough of the sunshine and fresh air! I love going on walks and playing with my foster sister, and snuggling up on the couch and munching on baby carrots at the end of the day. One kiss from me is sure to make you swoon!