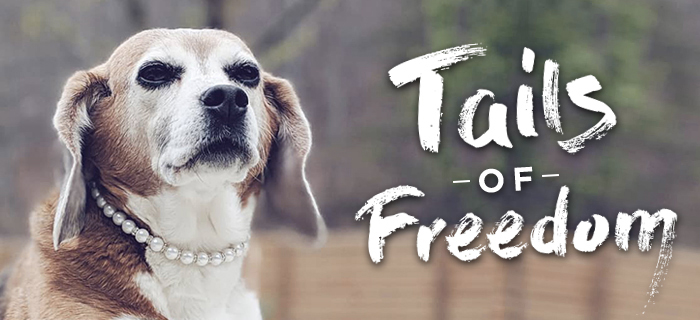 My name is Ginger and as you can see, I am quite the classy Beagle. I mean, just look at my pearls!
But my life wasn't always so peachy. For 4 1/2 years, I spent my life in a metal cage at an animal testing facility.
Every single day, people forced me to wear a mask and ingest toxic fumes.
These toxins make me sick and poisoned my unborn puppies.
You see, the lab bred me over and over again to see how the poisons I inhaled would affect the babies I was carrying. I never even had a chance to be their mother.
But now, because of you, life is so much better. You gave me a second chance to have a family and I finally get to be a mother to a beagle puppy to another animal testing survivor my family saved.
It's because of you, I now have….
FREEDOM TO PLAY.
FREEDOM TO SING.
FREEDOM TO BE A MOTHER.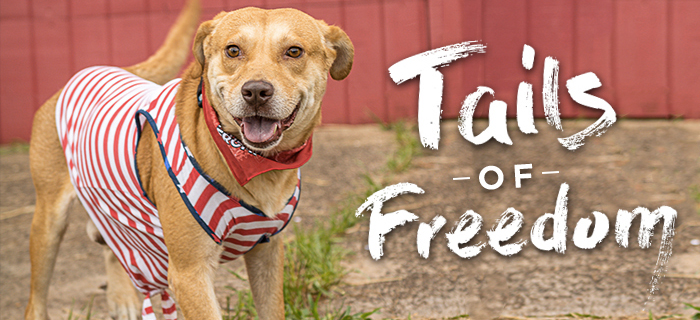 I'm Kingston and I am so happy to be in gorgeous North Carolina.
I just moved here and I gotta tell you – a lucky dog like me can really get used to all these trees 'n' open space.
Because I haven't always lived in a place this beautiful. Before, I lived in a waking nightmare.
I was sold to an animal testing lab by the shelter where I was held captive. At the lab, they used me to study broken bones – my broken bones – after I was hit over and over again by a car on purpose for their research.
I have only ever known this misery until you helped free me from this nightmare. I didn't think I would get out of it alive. But I did.
It's because of you, I now have….
FREEDOM TO RUN.
FREEDOM TO PLAY.
FREEDOM TO BE LOVED.
P.S. Shelters selling dogs like me to animal testing facilities is legal and more common than you think. The horrific practice is called pound seizure and needs to stop. Learn more here and help BFP to end pound seizure once and for all.