Name: Happy
Breed: Beagle Mix
Gender: Male
Age: 4 Years Old
Location: Los Angeles, CA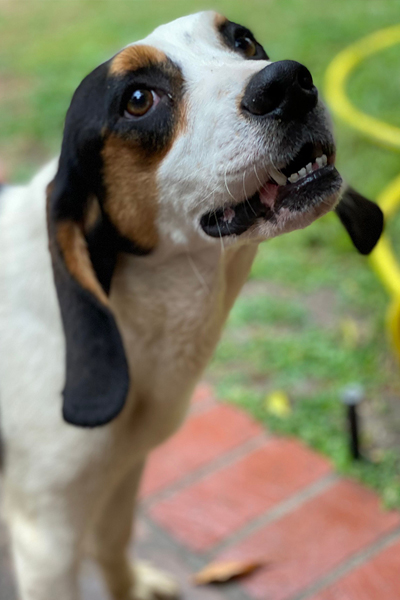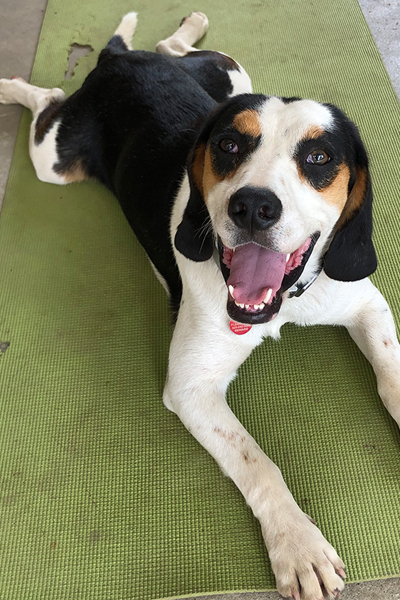 Hi, I'm Happy!
My name says it all, I'm the happiest pup you'll ever meet! I have had some obstacles in my life, but I'm a fighter– I survived an illegal breeder and the dog meat trade (#DogsInTheDark)! I can get through anything! When I first arrived at my foster's house, they recognized something wasn't right. They took me to the vet and it turns out I'm deaf and completely blind in one eye, but like I said, I'm a fighter! My favorite things to do are to run and play with other dogs and to get all the love possible! After a full day of playing and belly rubs, a nap is a must. If you want a playful pup and a napping buddy, I'm you're guy! play to my heart's content.
Would you like to spend time playing and cuddling with me?